Breakfast--It's worth the trip!
After a good night's sleep in one of our well-appointed guest rooms, it's all about the breakfast! We love serving our 3-course, farm-to-table breakfast to all of our guests, always included with your stay. Breakfast is our favorite meal of the day at the Rosemont Inn. Organic coffee and quality Metropolitan Tea get your morning off to an excellent start. To craft your 5-star breakfast, we turn to nearby farms to provide fresh eggs, quality meats, beautiful butter, rich cream, sweet milk, sharp cheeses and colorful vegetables and fruits. Even our flour and oats come from NY farms! With such high quality ingredients, we keep our preparations simple as we seek to enhance and highlight all the local goodness.
3 Course Breakfast
Start with a fresh fruit cup, prepared simply to highlight the unique flavor of the fruit itself. We try to work with what is uniquely available in each season and keep it local as much as possible. Pineapple with vanilla and fresh mint from our herb garden, peaches with rose water and a hint of Mexican brown sugar or honeydew melon and blueberries are some of our favorite starters. In fall and winter, maple baked apples, freshly made applesauce and cardomom poached pears appear frequently.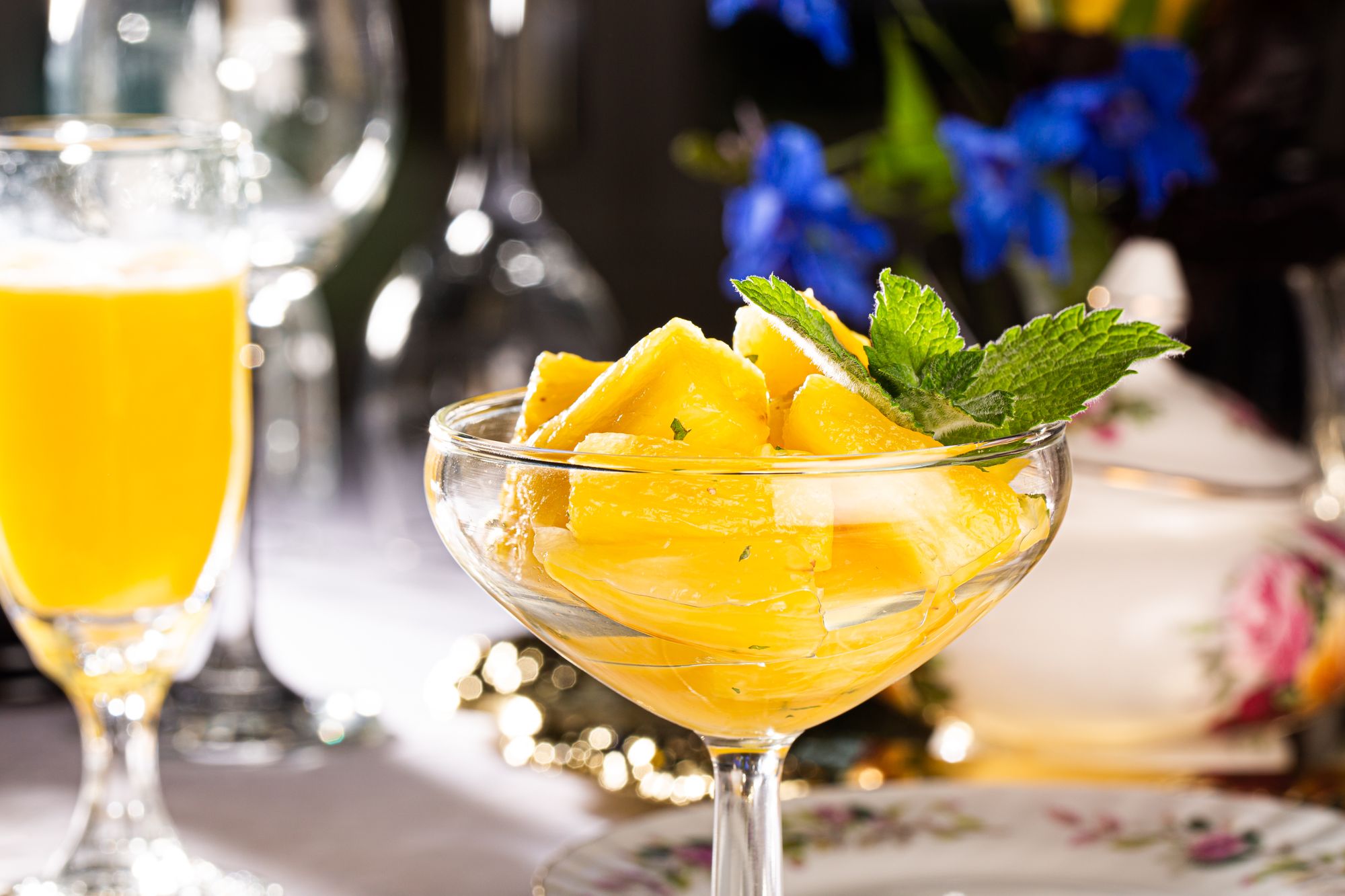 Next, one of our delicious main course options will be served. Savory options might be Frittata with seasonal vegetables or Rosemont Inn Flan, a delicate custard with sun-dried tomatoes and herbs. Breakfast Burritos or Root Vegetable Hash always please our guests. Sweeter options include Seasonal Bread Pudding with fruit sauce, maple syrup, or Inn-made caramel sauce or Whole Wheat Waffles. Inn-made chicken sausage will always be offered with these sweet mains.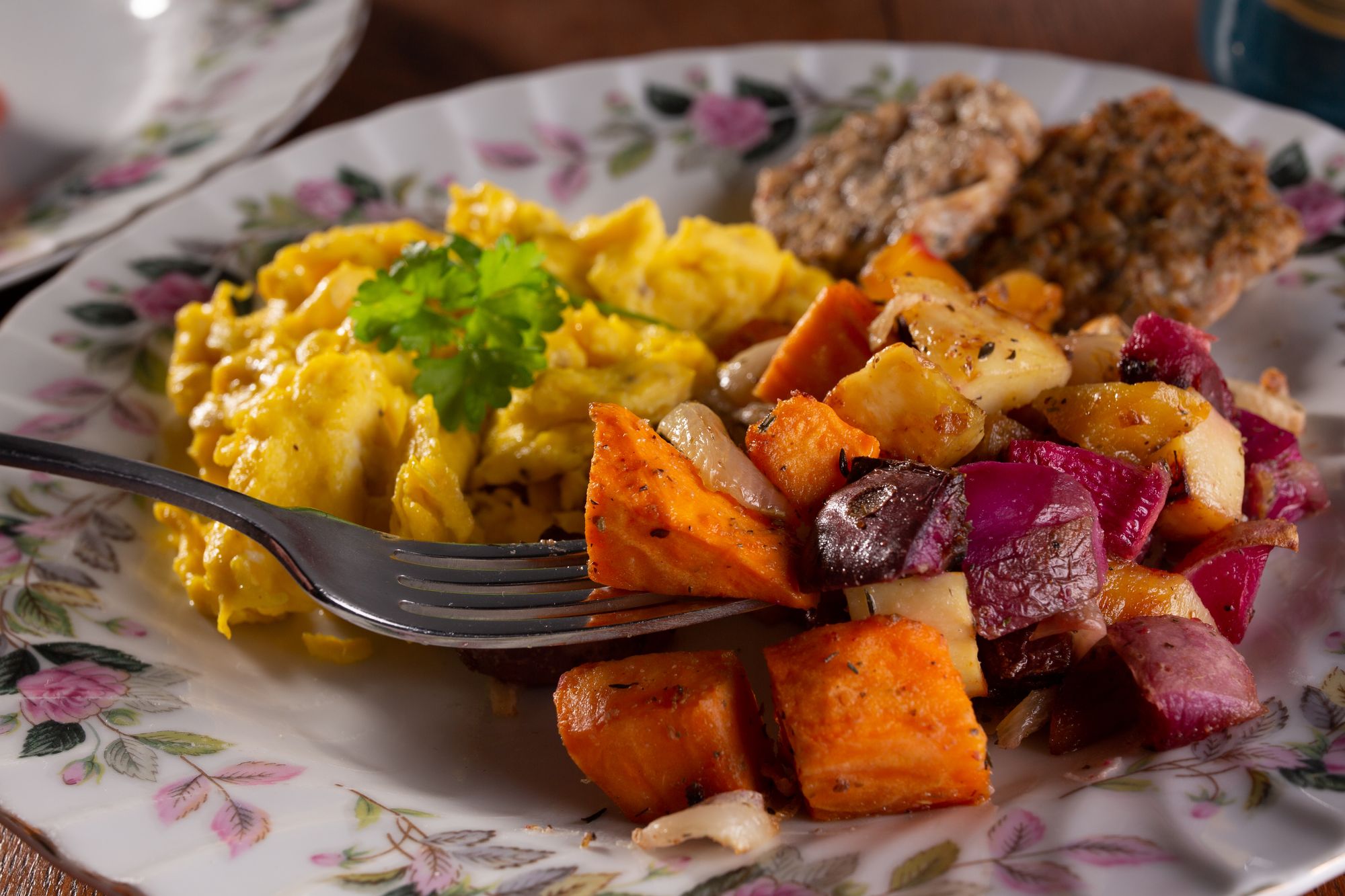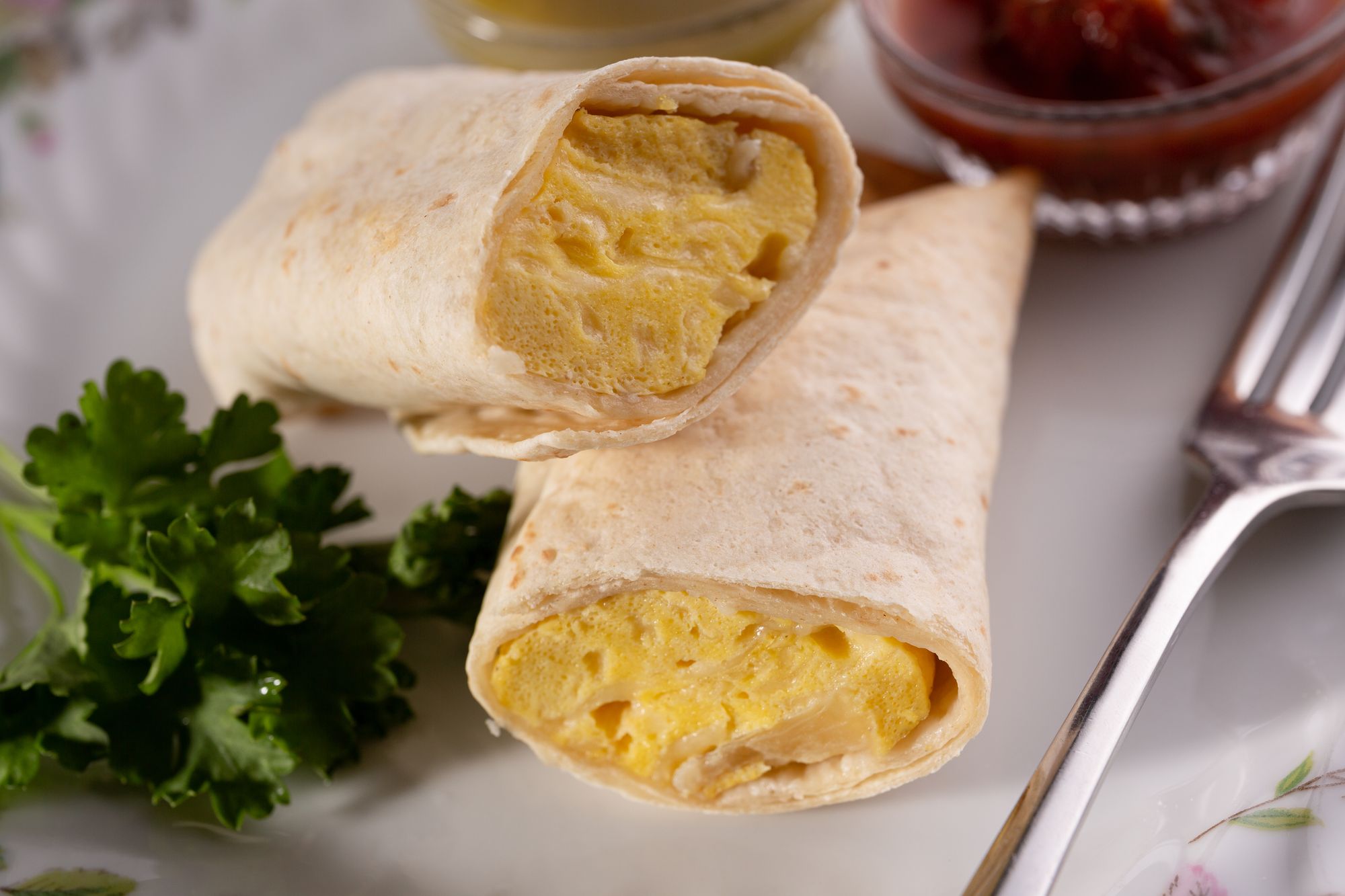 One of our decadent pastry options will follow. Morning Glory, blueberry lavender or chocolate chocolate chip muffins, made with locally grown and milled whole wheat pastry flour make regular appearances at your Utica, NY breakfast table. All-butter DuFour puff pastry might be made into cherry baskets, peach tarts or apple squares.
As an option or as one of the courses, we will serve you a taste of our Rosemont Inn made granola with organic yogurt.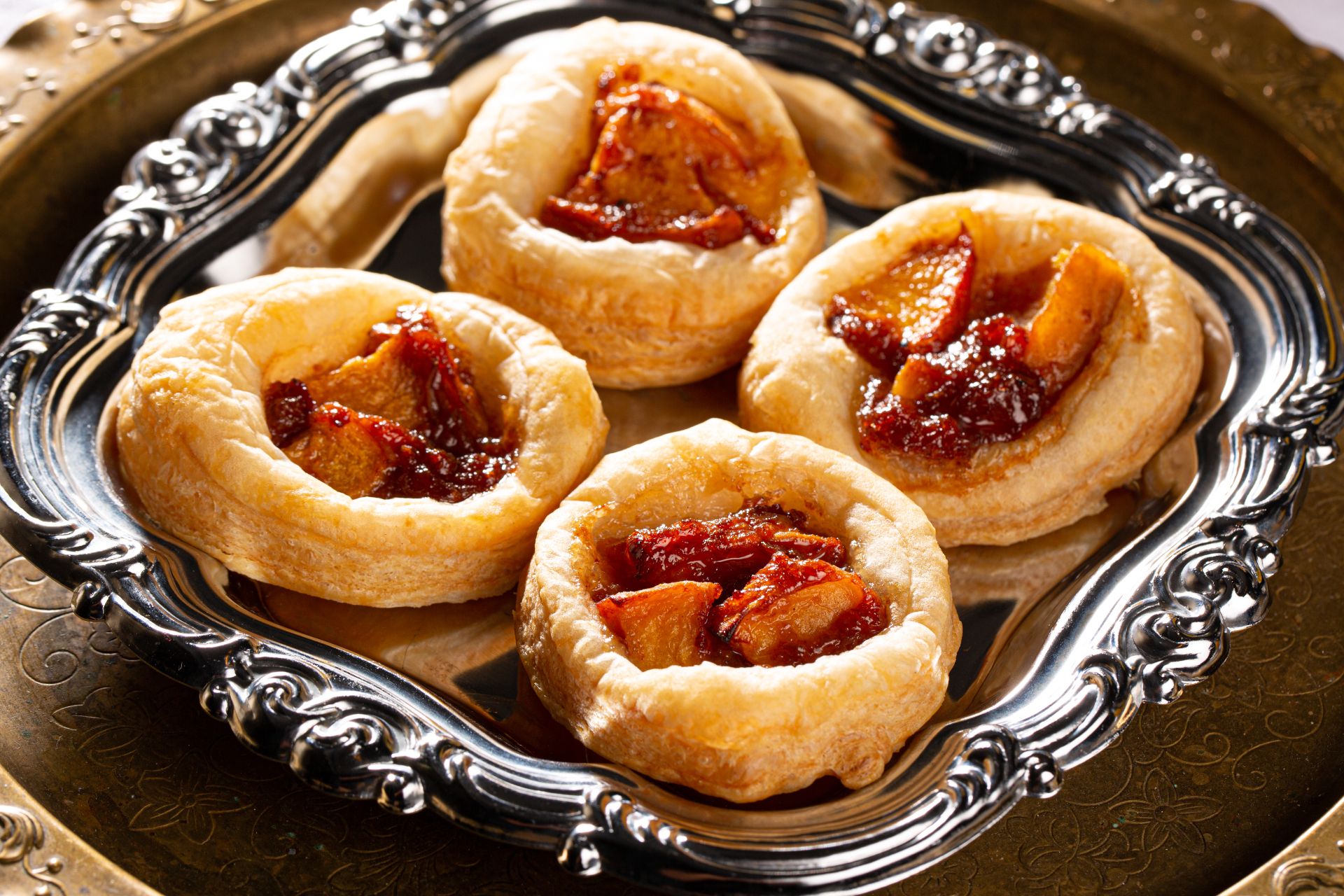 Quality
The quality of our food has been important to us for many years and we are excited to be a part of the growing farm to table movement. Working with our local farmers feeds not only us and our guests but also strengthens our entire Utica and Mohawk Valley community.