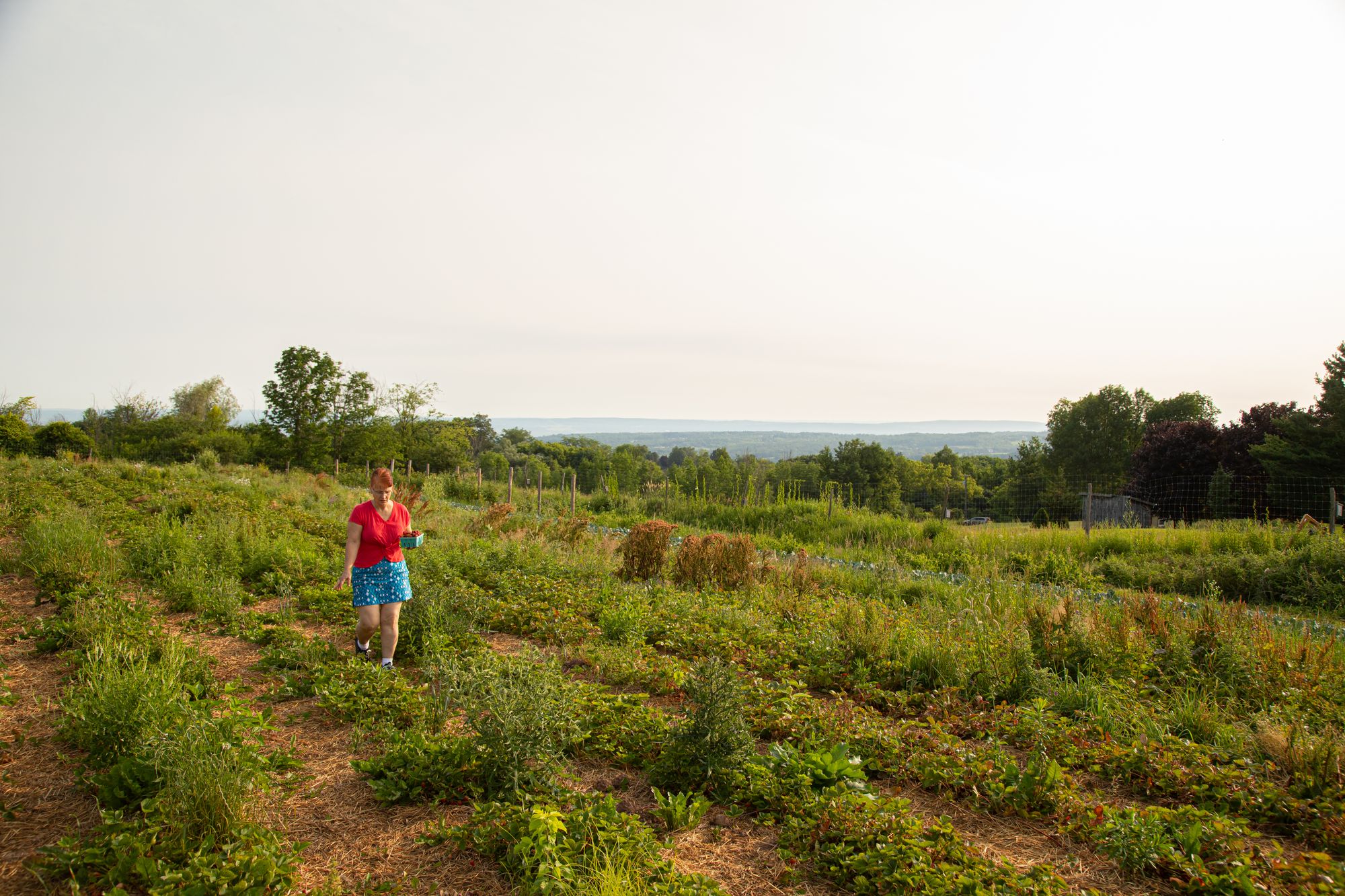 Do you need to get out and Rest, Reconnect and Rejuvenate after all the chaos that has been 2020? Are you one of the many Americans who has never visited an actual working farm? We can help you change all of that.
We are offering guided farm tours for the months of July, August, September and early October. Get the insider, VIP tour with us! This is a great activity for singles, couples or families. Come to Utica NY and take a guided tour of one or two of our local farms! This is a small group experience for a minimum of 1 to a maximum of 6 guests. Minimum 2 night stay for 1 farm tour. For a visit to 2 farms, a 3 night stay is needed.
Trip agenda:
⚫ Arrive at the Rosemont Inn, boutique hotel, anytime after 3 pm.
⚫ Enjoy a fabulous dinner from one of our local restaurants. Choose Motus or Tailor and the Cook to experience locally sourced meat, vegetables, fruits and cheese.
⚫After a great night's sleep, enjoy our farm fresh breakfast from 8-9:30am. We purchase many of our breakfast ingredients from Wormont Woolies and Kingfisher Farm.
⚫ Leave for the farm at 11am, driving your own car. Get an in-depth tour of all the things going on at the farm. We have been buying from these farms for years and are very familiar with all of thier offerings and practices. See all of the growing food and maybe even meet the farmers. Option to buy vegetables at Kingfish Farm as well as eggs, cheese and frozen meat at Wormont Woolies. Both farms have great views of the Mohawk Valley!
⚫ Plan to wear closed-toe shoes. These are working farms and the terrain can be uneven. A sun hat or sunscreen may be desired.
⚫ Return to the Inn and enjoy a relaxing shower or a restful bath and prepare for another great dinner out at one of Utica's great restaurants. Remember, Motus or Tailor & the Cook both prepare and serve locally sourced amazing food.
To book this unique experience, call the Inn directly at 315 797 9033 or 315 790 9315.